Office 365 Allows Users to Virtual Work From Anywhere on Any Device
Everyone can work together easily with anywhere access to email, web conferencing, documents, and calendars.
Work From Anywhere, Anytime
TAKE OneDrive FOR BUSINESS ON THE GO
Make your files accessible and share professional documents with anyone you want by making use of One Drive for Business – a powerful application that comes packaged with the Office 365 suite. The application allows users to synchronize with local computers and is also available with Office 2013. The best part about using OneDrive for business is that even if you forget to manually update a file to the latest version on the server, you can update it automatically while also saving it with another name and simultaneously keep a soft copy of the old version with you.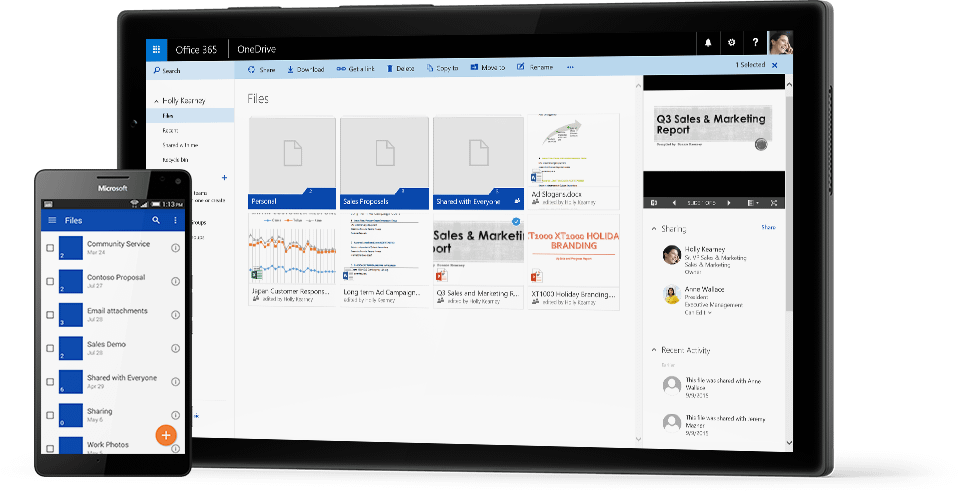 New Office 365 Apps Now Available For Your PC and Mac
Do your best work with fully installed Office applications across your devices plus online file storage and sharing.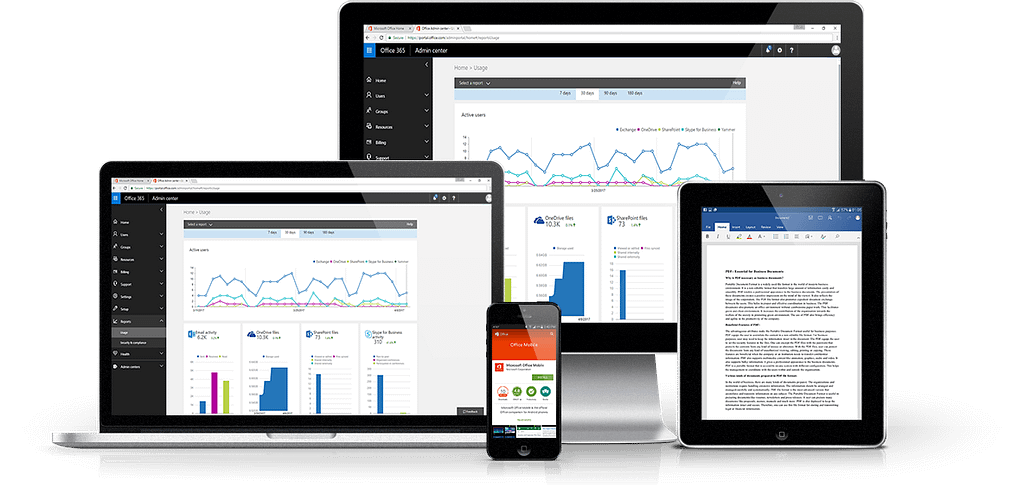 Take Your Business
ONE STEP FORWARD BY ENHANCING MOBILITY
With the sudden outbreak of mobile devices, the biggest reason for organizations to switch to the cloud was to establish a strong mobile niche across the globe. With Office 365 mobile applications, users can enjoy an intuitive UI, a rich productivity experience and go to the office whenever they want.
New Office 365 Enterprise value takes the work out of working together
All-new enterprise value, combined with the just-released Office 365 apps, means Office 365 is the most comprehensive, most secure cloud productivity and communication offering ever.
Brand Your Business-Class Email
TOOLS FOR THE PROFESSIONAL
Brand your business-class email address with your company name to build name recognition, and market your business with customized marketing materials that are easy to create. Connect better with customers and colleagues with a range of communication tools, from email and IM to social networking and video conferencing.