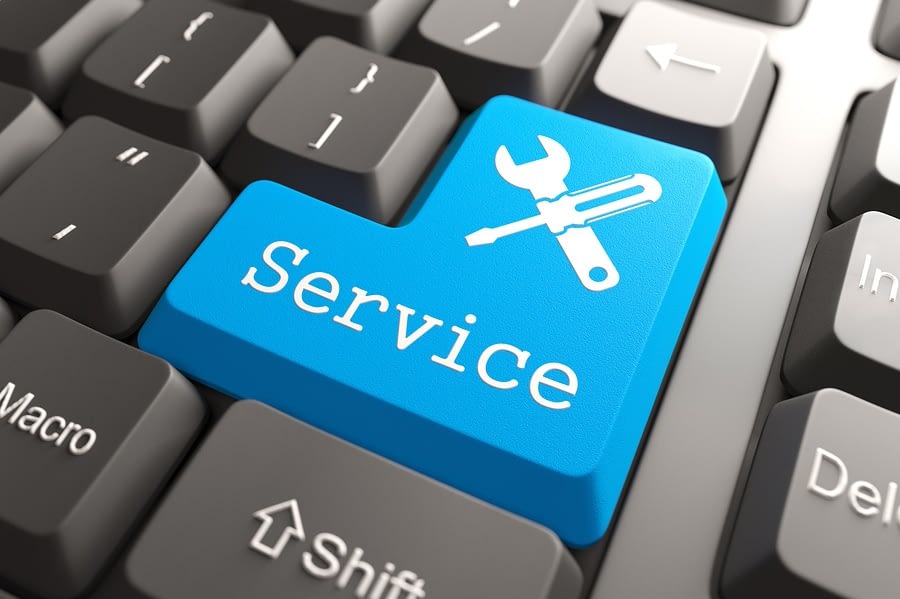 Installation and Maintenance
Our highly trained installation technicians and Service Department take pride and responsibility of your project from the design phase through premise wiring, hardware installation, testing and tuning, network monitoring and management to completion.
We combine superior workmanship with high quality cost-effective products and services to design and implement communications systems that deliver reliability and performance.
Additional Services
Most of the systems available today offer some type of remote access. For some products this is an internal device, while other systems offer an external integrated device.
The benefits to incorporating remote access to your communications system includes:
Cost savings when moves, adds, changes (M.A.C.S) are preformed remotely

Can provide a faster response to trouble

Allow for back-ups and system restore to be preformed remotely
Along side remote access, web-based system management tools can provide you with the ability to perform moves, adds and changes on your local, remote and entire system network from any location. These tools simplify administration and will reduce additional internal resources and will save on expenditures for on-site service requests.
We offer our Priority One Service agreements on all equipment we currently market. For new and existing customers, requests will be processed on a case-by-case basis. We will perform a comprehensive survey of your communications equipment at a flat rate based on the type of equipment and accessories.
Upon completion of our survey, results will be submitted to our service department to review and prepare a customized agreement.
What Our Client's Say
"I was in a bit of a bind when I was referred to cloudworx by my NetFortis rep in California. My Toronto office had been crippled with issues for months: intermittent internet, partial VOIP use, no wifi, and so forth. With our corporate office being located in Hollywood, California it prevented me from physically being in the building to ensure that the IT professional we were hiring was actually doing the work that they were being paid for. We needed someone we could trust. Our previous contractor, not with cloudworx, did not resolve or even improve one of our issues yet billed us as though they had. The techs, from cloudworx, went out and was immediately able to diagnose possible issues, propose solutions, and worked well keeping me in the loop and working with the contacts at my Toronto office. Throughout the process they did what they could remotely, and also offered advice and explanations as to what services we had, what our provider was claiming we needed, and what we actually needed. The tech was patient with our issues and persistent in reaching a resolution and I will definitely contact cloudworx again in the future should we need further assistance."
"cloudworx has always been my first choice for projects that demand not only the best in custom solutions, but also the very best in personal dedication and service to complete the project on time and on budget guaranteeing 100% customer satisfaction each and every time."
"Our old Nortel phone system was failing, spare parts are very difficult to source and support was no longer available from the manufacture. cloudworx worked hard to get us a new system as fast as possible. They proposed a new VoIP system that fit our needs and budget saving us almost 50% of our monthly telecom expense. The installation went smoothly and they've worked with everyone here to make sure we were comfortable with the new system. I wouldn't go anywhere else for our phone equipment needs. Their commitment to customer service is second to none."
"We purchased a completely new phone system recently. We could not be happier, from the moment the ball was put in motion we received top notch customer service. The tech was very knowledgeable and accommodating, installing it after hours, eliminating any down time. The tech made sure that all voicemails, call routing, greetings and sets were ready before leaving, providing us with the assurance that the next morning we were ready to service our customers. Start to finish the system was done in less than a week. What a great experience!"
Why Choose Us
Over 2o years of industry leading knowledge and experience

Attention to detail from start-to-finish on every project

Certified and highly trained technicians

We offer some of the best warranties in the business