Hosted Cloud PBX
VoIP Business Phone Systems
Discover Canada's Best Hosted Cloud PBX
Pricing Plans for Every Budget
Discover Canada's Best
Hosted Cloud PBX
Pricing Plans
for Every Budget
Looking for help? Get in touch with us!
Looking for help?
Get in touch with us!
Want a demo, pricing, professional advice, or just a quick chat?
Hosted Cloud PBX Mobility and UC
Zulu UC is not just about a softphone, it gives the user the flexibility to choose the features they need to communicate, where you need them the most. Zulu UC includes all these advanced features.
The Ultimate Mobility and Collaboration Tool
Zulu UC unifies the most popular business communication tools & applications enhancing user productivity and mobility, design for PBXact phone systems. It is about putting the user at the center of their workstation with tools built around their needs, and so intuitively designed. Simply put, the user will always have the tool they need, always available and exactly where they need it to be at the time they need it. Welcome to your new command center for business communication.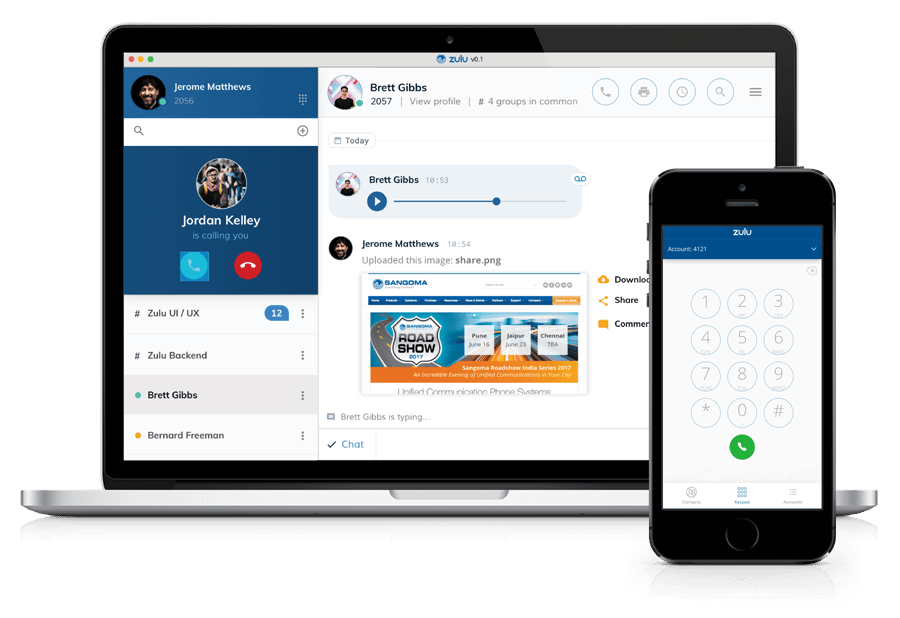 Interested? What are you waiting for?
Sign-up is easy, contact us and we can start the on-boarding process in minutes.